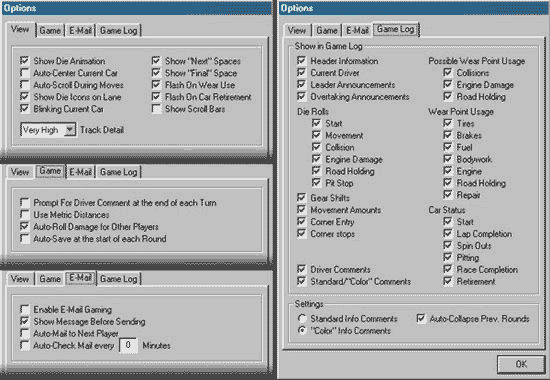 Game options, view options and E-mail can be set via the Options Dialog. The game can be tailored to the speed of your PC, whether or not you will play via E-Mail, what information you want shown during gameplay, and other settings.
CONTACT:
If you have any questions or comments, please feel free to contact me: onyx@malagraphixia.com
Formula PC ©2000-2001 ONYX (J Boen) This page and all items pertaining to Formula PC
are in no way related to or endorsed by EuroGames, the makers of Formula Dé.